At the request of many followers of Legadex we have updated the below - non exhaustive - Legal Tech Landscape. Are you an in house (legal) professional with an interest to make things better for your internal clients and yourself?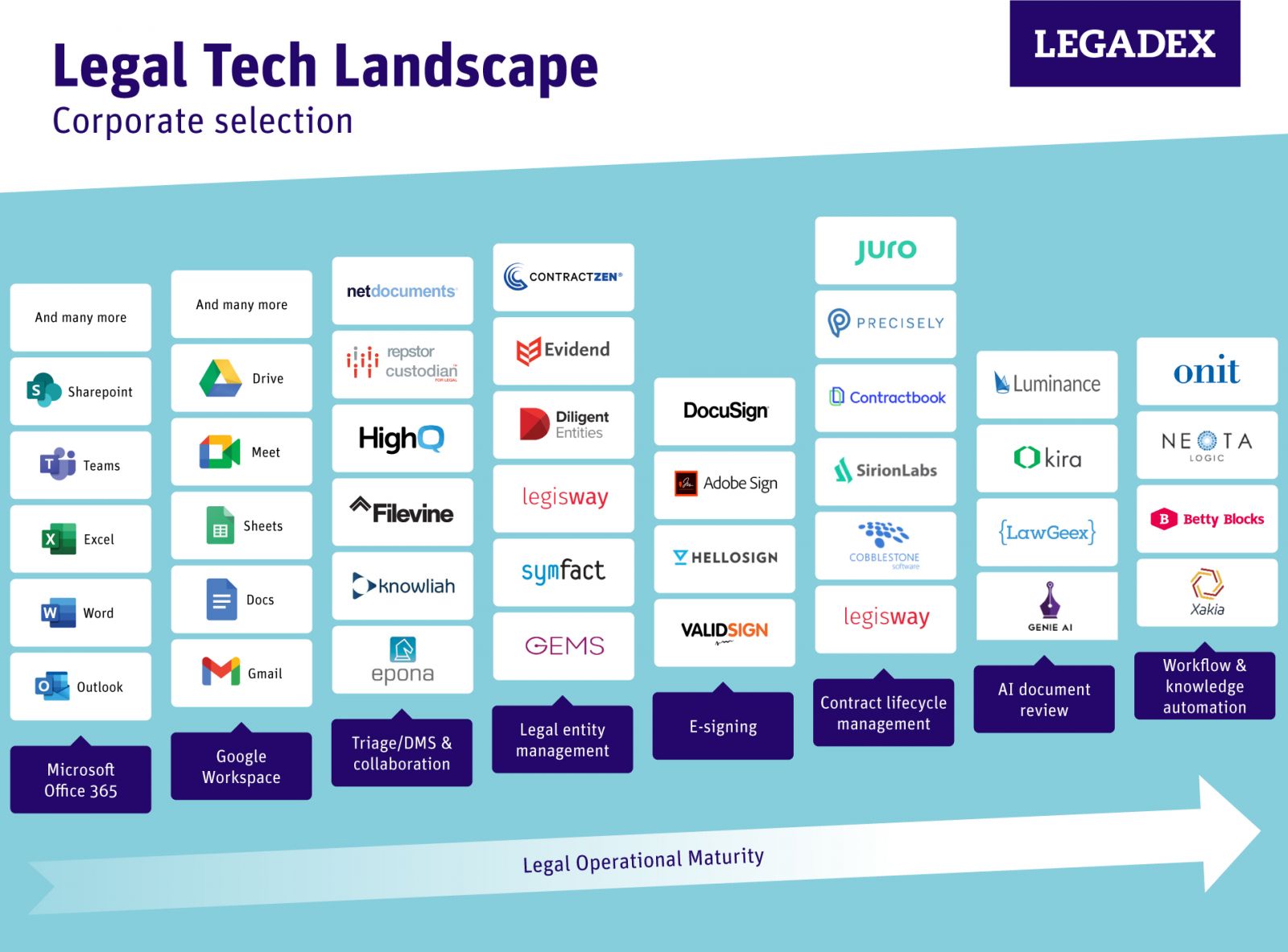 Consider to spend that hour or two to dot out a work process for a (legal) task that takes up valuable time of your department again and again. Once the process is in place it becomes much easier to:
calculate current use of time and cost associated with the task (you'll be amazed to see what this amounts to if you consider all stakeholders and external advisors)
draft or update your templates, business rules, policies and regularly recurring work processes
select the right tools (you now have the requirements at hand)
calculate the costs and savings to (partially) automate the task(s)
present a compelling business case to your management
And what's best: You´ll be able to focus on the strategic work while boosting the day to day output of your department.